Discount
10% discount on a pair of seats code: PAIR10
B7 Racing Seats
The B7 is amazingly light at 3.7 kg and ultra-narrow at only 40 cm wide with the B7-40-17 version. Both versions are super high quality with a glossy carbon fibre construction and importantly with the B7 both widths are FIA homologated to 8855-1999 for racing use.
The B7-40-17 has a maximum width of 40 cm at the point where the cockpit width on many narrow cars is restricted and the B7-44-17 has a maximum width of 44 cm.
The two models are the same internally. However, the 44 cm version is for the majority of cars where there is room for an aesthetically pleasing smooth rolled edge around the leg area.
The B7-40-17 is for narrow cars like Caterham's, Westfield's, Morgan's and many other similar cockpits with restricted space.
The seat is supplied as standard with a Dinamica suede covered headrest pad. The B7 can be ordered with black Dinamica suede panels as an option. The panel set adds 1 kg and can be customised to the customer's own fabric and stitching requirements using our "in house" upholstery department. Like all Tillett seats, the B7 seat does not require the padded panels to be comfortable.
The B7 has the room behind the neck and correct belt hole height for a Hans device. Even though the B7 is incredibly light it has a rigid structure that does not flex around in use.
The B7 also has a mounting bracket option which has been FIA tested along with the seat. The beautiful billet TB FIA brackets are immensely strong and recommended for racing use. The B7-40-17 is more likely to need the TBF1, where the brackets bend inwards under the seat keeping everything within the narrow 40 cm width of the seat.

B7 seat dimensions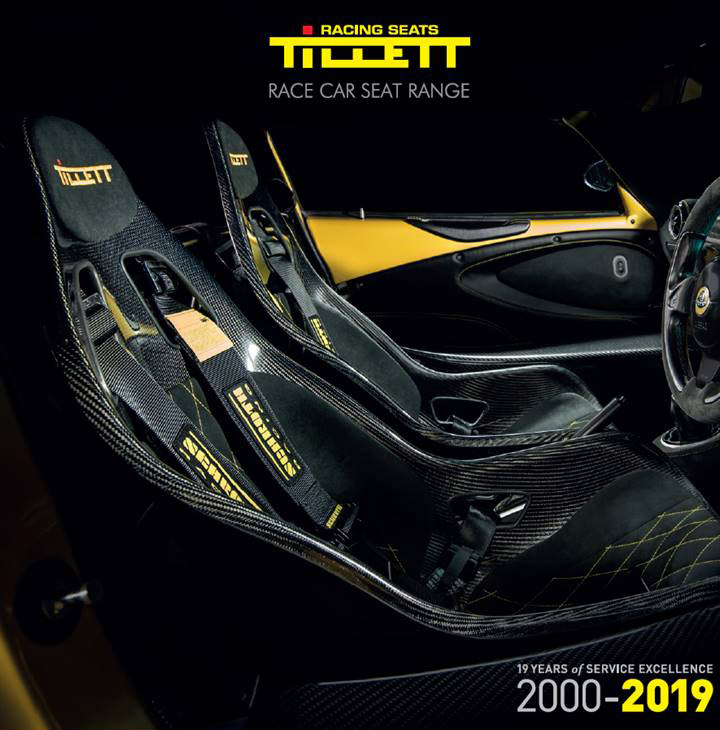 Car seat brochure
---
Showing 1 to 3 of 3 (1 Pages)